Ancestry Experts Inc.
What do I offer?
If you are already actively involved in your own research and are hitting some snags, I can help you with new ideas or new sources of information.

If you are interested in beginning a research project, I can perform a brief introductory record search and provide some recommendations to help get you started in the right direction.

If you aren't interested in doing your own research, I can conduct ongoing research while providing you with regular progress reports.
What research facilities do I use?
I have extensive experience with the branch libraries of the Family History Library of the Mormon Church, which provides me with access to literally millions of records from around the world.

The Sutro Branch of the California State Library houses the largest genealogy collection on the West Coast. It is most helpful for research specific to the United States.

In addition, I use the Northwest Branch of the National Archives, the California Genealogical Society Library, and various public libraries around the Bay Area.

Being Internet-literate, I am able to take advantage of resources and tools the world over and to consult with individuals who are local to the research question at hand.
What experience do I have?
I have been involved in genealogy for almost twenty years. During that time, I have researched family lines in several countries in Europe, as well as the British Isles and the United States. In addition to standard genealogy research, I have experience in locating living friends and family members who may have been separated by years and miles.
Who am I?
My name is John Willard Flora. I live in the San Francisco Bay Area of California.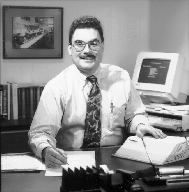 Whether you want an extensive investigation into your family history or merely a few tips on a sticky research question...

Whether your family history spans oceans or merely city blocks...

I can provide the professional assistance you need at a price you can afford. Drop me a line and let's talk about your project.


Contact us regarding your research projects via:


15732 Los Gatos Blvd., Suite 337
Los Gatos, CA 95032

Toll free (voicemail and fax): 1-888-843-9592
Local: 408-691-2225
You are visitor number
to this site.